The Tea Master and the Detective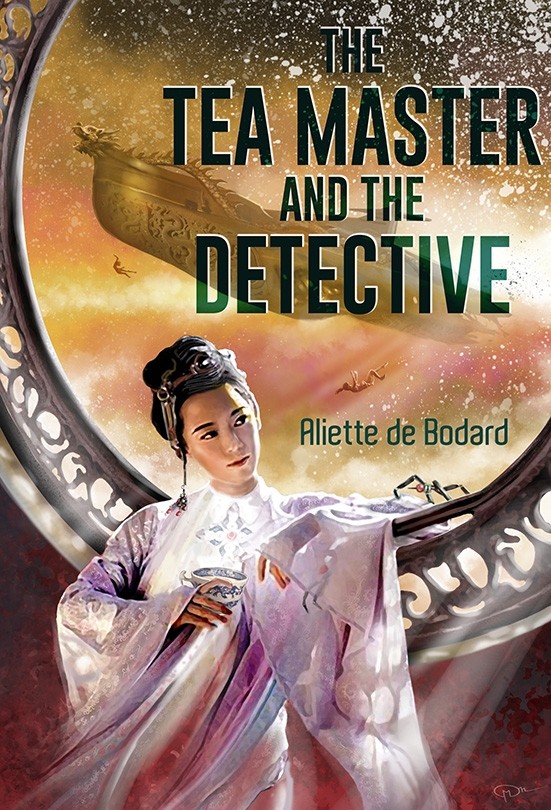 (art: Maurizio Manzieri)
This is my "Xuya meets Sherlock Holmes" book: in a galactic empire inspired by Vietnamese culture, a detective and a mindship must team up to solve a mystery. Very loosely inspired by A Study in Scarlet, if Holmes were an eccentric scholar, and Watson a grumpy decommissioned war mindship.
Here's the summary:
A new novella set in the award-winning, critically-acclaimed Xuya universe…
Welcome to the Scattered Pearls Belt, a collection of ring habitats and orbitals ruled by exiled human scholars and powerful families, and held together by living mindships who carry people and freight between the stars. In this fluid society, human and mindship avatars mingle in corridors and in function rooms, and physical and virtual realities overlap, the appareance of environments easily modified and adapted to interlocutors or current mood.
A transport ship discharged from military service after a traumatic injury, The Shadow's Child now ekes out a precarious living as a brewer of mind-altering drugs for the comfort of space-travellers. Meanwhile, abrasive and eccentric scholar Long Chau wants to find a corpse for a scientific study. When Long Chau walks into her office, The Shadow's Child expects an unpleasant but easy assignment. When the corpse turns out to have been murdered, Long Chau feels compelled to investigate, dragging The Shadow's Child with her.
As they dig deep into the victim's past, The Shadow's Child realises that the investigation points to Long Chau's own murky past–and, ultimately, to the dark and unbearable void that lies between the stars…
Available for preorder now as a lovely signed hardbound edition, coming out March 2018: it's a limited edition and I don't know how long it'll last (my last limited edition sold out its run rather fast). You can hop on to the Subterranean Press website and get your own copy (if not in the US, do try amazon which will be more affordable for P&P).
There will be an ebook but only in North America.
Preorder Now