Aliette de Bodard
Writer of Science Fiction and Fantasy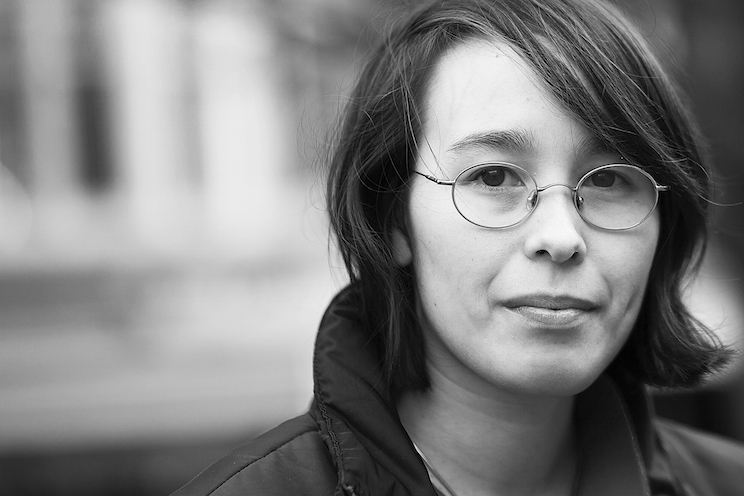 This is the home page of Aliette de Bodard, writer of fantasy and science fiction (and the very occasional horror piece). Aliette has won two Nebula Awards, a Locus Award, and three BSFA (British Science Fiction Association) Awards. In 2016, she became the first writer to win two BSFA awards in the same year for Best Novel and Best Short Fiction (see The Guardian's coverage here). She has also been a finalist for the Hugo, Sturgeon, and Tiptree Awards.
Her novel, The House of Shattered Wings, won the British Science Fiction Award for Best Novel. The standalone second book, The House of Binding Thorns is out from Gollancz (UK/Commonwealth, trade paperback and ebook) and Roc (US, hardback). Turn of the century Paris in the shadow of the Great Houses' War: quasi-feudal Houses vying for dominion over a ruined city, addictive magic, fallen angels–and entirely too many dead bodies!
Her Aztec mystery-fantasies, Servant of the Underworld, Harbinger of the Storm, and Master of the House of Darts, was published by Angry Robot. They're now available in ebook and in print via the JABberwocky agency programme.
She is the author of the ongoing Xuya universe series, a group of loosely connected stories in which Chinese and Vietnamese cultures have reached the stars and develop their own mindships, artificial intelligences borne in human wombs and raised in mixed families: a complete list of these stories and some additional background information can be found here. Three short novels are set in this universe: The Tea Master and the Detective (forthcoming from Subterranean Press, March 2018), On a Red Station, Drifting (a finalist for the Hugo, Locus and Nebula Award), and The Citadel of Weeping Pearls.
She lives in Paris, France, in a flat with more computers than she really needs, and uses her spare time to indulge in her love of mythology and history–as well as her love of cooking (the recipe page can be found here).
As a Franco-Vietnamese, Aliette has a strong interest in Ancient Vietnam and Ancient China, and will gladly use any excuse to shoehorn those into her short or long fiction. A more extensive biography is available here, and a list of her fiction can be found here. Here you will also find Aliette's schedule and her list of essays on science, culture, and other genre-related stuff.
Aliette is represented by John Berlyne of the Zeno Literary Agency: for any enquiry, please contact the agency.
Sign up for the newsletter here.
---
Original Picture Credits Portrait: Lou Abercrombie
---
Out Now: The House of Binding Thorns
The House of Binding Thorns is book 2 of Dominion of the Fallen, a standalone novel set in the same universe as the critically-acclaimed, British Science Fiction Association award-winning The House of Shattered Wings.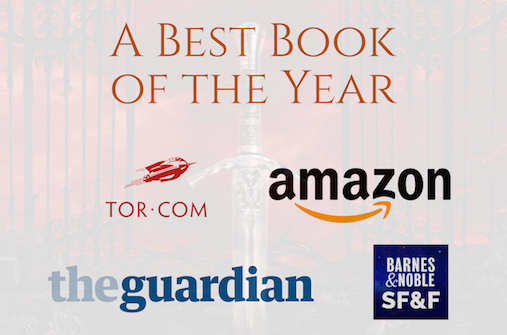 Reviews:
Touches the heart as often as it cuts throats.
Publisher's Weekly (Starred Review)
Dizzying and beautiful... well worth the wait.
Michelle West, Fantasy & Science Fiction Magazine
THE HOUSE OF BINDING THORNS takes the gothic atmospheric politics of THE HOUSE OF SHATTERED WINGS and ramps them up to a pitch of intensity that I really wasn't expecting. (...) Wrenchingly tense, suffused with a creeping undercurrent of atmospheric horror, of decline-and-fall, and yet vividly alive. (...) It does so much so right, and so well, that I cannot help but love it wholly and entirely. It really is an utterly magnificent achievement.
The House of Binding Thorns is out now from Roc in the US, and from Gollancz in the UK and Rest of the World.
Buy now
Read Chapter One Online!
More information about The House of Binding Thorns here.
For more information on the Dominion of the Fallen series (including reading order), go here.