Bio & Press
Press Kit
Looking for the Press Kit, with bios of various lengths and downloadable pictures? It's here.
About Aliette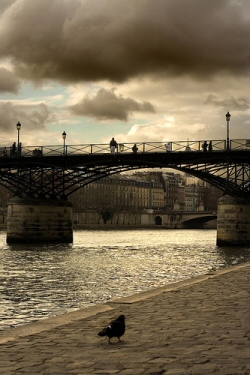 Aliette de Bodard was born in the US, but grew up in France (in the gorgeous city of Paris, to be precise). Although French is her mother tongue, her parents insisted early on that she learn to speak English.
She first discovered SF through the works of Isaac Asimov, and then moved to fantasy when she happened upon a copy of Ursula Le Guin's "The Earthsea Quartet", which today remains one of her favorite books in the genre. She decided to write when her family moved to London for a few years: she found a copy of Orson Scott Card's "How to Write Fantasy and Science Fiction", which first made her realise that she could try her hand at writing.
She is an alumni of Saint-Louis de Gonzague (Paris), Lycée Français Charles de Gaulle (London), and studied in Lycée Louis le Grand (Paris), in a classe préparatoire, a prep course for the competitive exams which would enable her to enter an engineering school. After two years of intensive classes, Aliette was admitted into Ecole Polytechnique, one of France's top engineering schools. During her class préparatoire, she started writing regularly, which enabled her to find a distraction from science. She completed two novels during her studies.
Halfway through Ecole Polytechnique, she started writing short stories instead of novels, in order to improve faster–and went on writing those after she graduated.
In June 2006, Aliette attended Orson Scott Card's Literary Bootcamp, which enabled her to sharpen her skills, as well as come back with a wealth of information about the craft and the business of writing.
Her writing took off after she won the Writers of the Future contest and got picked out of Interzone's slushpile by the inimitable Jetse de Vries; this marked the beginning of a growing number of sales, out of which several were made to semi-professional or professional markets. She was able to join SFWA as an Active Member in 2008, and became a finalist for the John W. Campbell Award for Best New Writer in 2009, narrowly losing to David Anthony Durham.
She has won two Nebula Awards, a Locus Award and a British Science Fiction Award, in addition to being a finalist for the Hugo and Sturgeon Award, and on the Tiptree Award Honour List.
Her novel House of Shattered Wings, set in a post-Apocalyptic Paris and featuring Fallen angels, a washed-out alchemist and a former Vietnamese immortal with a grudge, is out now from Gollancz (UK/Commonwealth) and Roc (US).
Aliette lives in Paris with her husband, in a flat with more computers than warm bodies, and a bunch of Lovecraftian plants that are steadily taking over the living room.
Awards
Finalist for Nebula Award 2014, "Best Short Story", for "The Breath of War", published in Beneath Ceaseless Skies March 2014
Finalist for Locus Award 2014, "Best Novelette", for "Memorials", in Asimov's January 2014
Finalist for Locus Award 2014, "Best Short Story", for "The Dust Queen", in Reach for Infinity, ed. Jonathan Strahan
Finalist for "Best Novelette", Hugo Award, 2013; and Locus Award, 2013, for "The Waiting Stars" in The Other Half of the Sky, ed. Athena Andreadis and Kay Holt
Honor List for Tiptree Award, 2014, "Heaven under Earth", in Electric Velocipede 24
Finalist for "Best Novella", Hugo Award, 2012; Nebula Award, 2012; and Locus Award, 2012, for On A Red Station, Drifting
Finalist for "Best Short Story", Hugo Award, 2012; Theodore Sturgeon Memorial Award; and Locus Award, "Best Short Story", for "Immersion", in Clarkesworld Magazine June 2012
Finalist for Theodore Sturgeon Memorial Award, 2012, "Best Short Story", "Scattered Along the River of Heaven", in Clarkesworld Magazine January 2012
Want to know more?
Click here for a bio in varying lengths and downloadable author photos.
---
Written in Blood
Aliette is a proud member of Written in Blood, a writing group founded by Clarion Alumnus Dario Ciriello in 2007. Since Written in Blood's inception, several members of the group have gone on to sign book deals, break into professional print, and/or be nominated for awards such as the Sidewise Awards.
The anthology "Eight Against Reality", featuring writing from the Written In Blood members, was published in October 2009 by Panverse Publishing.
(NB: WiB is a closed, invitation-only group and is not accepting new members)
---
Original Picture credits
Pigeon and Bridge: Vincent Boiteau
(All pictures distributed under a Creative Commons Attribution-Share Alike 2.0 Generic License)
---