Bio
Writing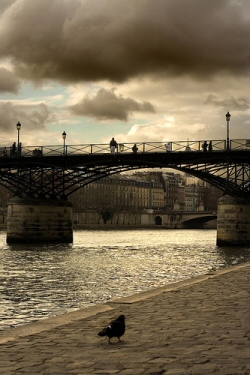 Aliette de Bodard was born in the US, but grew up in France (in the gorgeous city of Paris, to be precise). Although French is her mother tongue, her parents insisted early on that she learn to speak English.
She first discovered SF through the works of Isaac Asimov, and then moved to fantasy when she happened upon a copy of Ursula Le Guin's "The Earthsea Quartet", which today remains one of her favorite books in the genre. She decided to write when her family moved to London for a few years: she found a copy of Orson Scott Card's "How to Write Fantasy and Science Fiction", which first made her realise that she could try her hand at writing.
She is an alumni of Saint-Louis de Gonzague (Paris), Lycée Français Charles de Gaulle (London), and studied in Lycée Louis le Grand (Paris), in a classe préparatoire, a prep course for the competitive exams which would enable her to enter an engineering school. After two years of intensive classes, Aliette was admitted into Ecole Polytechnique, one of France's top engineering schools. During her class préparatoire, she started writing regularly, which enabled her to find a distraction from science. She completed two novels during her studies.
Halfway through Ecole Polytechnique, she started writing short stories instead of novels, in order to improve faster–and went on writing those after she graduated.
In June 2006, Aliette attended Orson Scott Card's Literary Bootcamp, which enabled her to sharpen her skills, as well as come back with a wealth of information about the craft and the business of writing.
Her writing took off after she won the Writers of the Future contest and got picked out of Interzone's slushpile by the inimitable Jetse de Vries; this marked the beginning of a growing number of sales, out of which several were made to semi-professional or professional markets. She was able to join SFWA as an Active Member in 2008, and became a finalist for the John W. Campbell Award for Best New Writer in 2009, narrowly losing to David Anthony Durham.
Her novel House of Shattered Wings, set in a post-Apocalyptic Paris and featuring Fallen angels, a washed-out alchemist and a former Vietnamese immortal with a grudge, is forthcoming from Gollancz (UK/Commonwealth) and Roc (US) in August 2015.
Aliette still lives in Paris with her husband, in a flat with more computers than warm bodies, and a bunch of Lovecraftian plants that are steadily taking over the living room.
Engineering
In her day job, Aliette worked is an engineeer specialised in Applied Mathematics (probabilities, optimisation, …) and Computer Science (algorithmics, signal processing…) .
Aliette admits to being a proud maths geek, though most of that hasn't seeped into her fiction. She tends to focus more on culture, politics and religion than on the nitty-gritty side of science–probably because she needs to step away from her work when she writes.
The Asian side?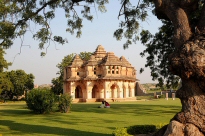 Aliette is half-Vietnamese, and will gladly shoehorn non-Western cultures into her fiction. She is also a rice addict, a tea addict, and a phở addict, among other foods (and, though her Vietnamese is very limited, she can read a menu and order food with the best of them).
She is a regular contributor at the World SF blog, which aims to showcase fiction from outside the Western Anglophone world, and also blogs regularly on cultural differences and culinary differences (yes, cooking is very important

).
FAQ
So, what's up with all the Chinese culture stuff? I thought Vietnam and China were long-time antagonists…

Uh, it had never occurred to me that someone would ever ask that question, but just for the record… Vietnam and China have long had a complicated relationship (as befits a country that was basically colonised by China for over twelve centuries, and never entirely free of Chinese influence). Chinese stories and Chinese motifs have played a huge role in Vietnamese culture, even though of course Vietnam has its own national identity and founding myths.
(also, it's a sad but acknowledged fact that many non-Asians will not make a difference between Chinese culture and Vietnamese culture, and my Vietnamese characters are often mis-labelled as Chinese. The characters from "Immersion", for instance, are emphatically not Chinese).
Want to know more?
---
Written in Blood
Aliette is a proud member of Written in Blood, a writing group founded by Clarion Alumnus Dario Ciriello in 2007. Since Written in Blood's inception, several members of the group have gone on to sign book deals, break into professional print, and/or be nominated for awards such as the Sidewise Awards.
The anthology "Eight Against Reality", featuring writing from the Written In Blood members, will be published in October 2009 by Panverse Publishing.
(NB: WiB is a closed, invitation-only group and is not accepting new members)
---
Original Picture credits
Pigeon and Bridge: Vincent Boiteau
Computer Lab: quatro.sinko
Vittala picture: MysteryBee
(All pictures distributed under a Creative Commons Attribution-Share Alike 2.0 Generic License)
---