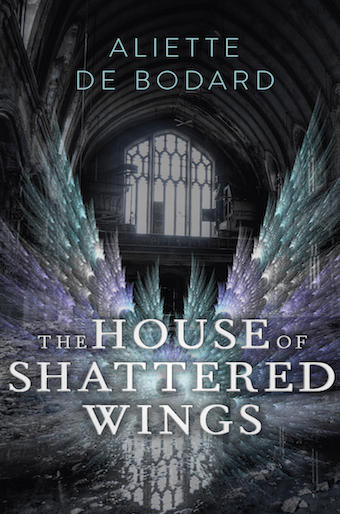 Honoured that The House of Shattered Wings and "Three Cups of Grief, by Starlight" have both made the BSFA Award shortlist. The BSFA Awards are voted on by the members of the British Science Fiction Association and the members of Eastercon: this year's award will be handed out at Mancunicon (where I am one of the Guests of Honour).
It is. Er. Rather a strong shortlist: in novel you'll find Ian McDonald, Dave Hutchinson, Christ Beckett and Justina Robson (and I am super super glad Glorious Angels is on this list, because it's an awesome book that in my opinion didn't get the press it deserved). And short fiction pits me against Gareth L Powell, Paul Cornell, Nnedi Okorafor, and Jeff Noon. *gulp*
(also, Forbidden Planet in London now has a stack of signed The House of Shattered Wings copies, following my Saturday visit. Just saying, if you wanted to see what the fuss was all about 🙂 )
And on a totally different subject: Chúc Mừng Năm Mới, happy new year of the fire monkey to everyone who celebrates! Here's some hoa mai flowers, because it's not really Tết without them.