Tags: blog, personal, travels, vietnam
January 23rd, 2010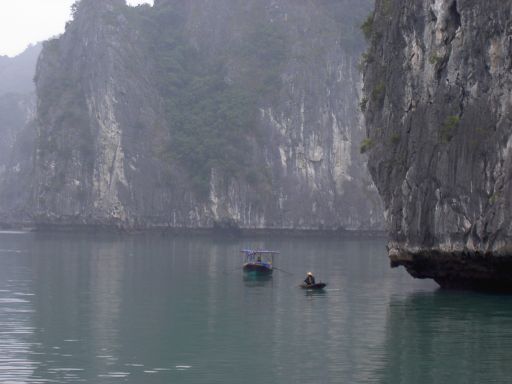 Boats in Halong Bay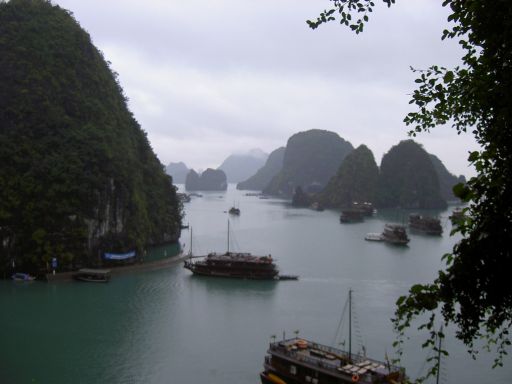 Halong Bay from the Amazing Cave
(also, Halong Bay is among the most amazing places on Earth. Four hours each way from Hanoi, but well worth the trip. Canoeing among the rocks is a truly incredible experience)

Similar Posts:
3 Responses to "Your semi-daily Vietnam pictures"
Keyan Says:
January 23rd, 2010 at 10:13 am

Looks like Guilin in China… awe-inspiring!

John A Pitts Says:
January 23rd, 2010 at 9:24 pm

Your pictures are stunning. I'm envious of your travels.

aliette Says:
January 24th, 2010 at 12:26 pm

Keyan: Thanks! It does look a bit like Guilin on water (and there's another set of Guilin-like land structures nearby). Very much awe-inspiring.
John: thanks! I'm glad I get the chance to travel, especially here.