Home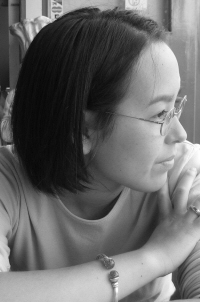 This is the home page of Aliette de Bodard, writer of fantasy and science fiction (and the very occasional horror piece). Aliette has won a Nebula Award, a Locus Award, a BSFA Award, as well as Writers of the Future. She has also been nominated for the Hugo, Sturgeon, and Campbell Awards.
Her Aztec mystery-fantasies, Servant of the Underworld, Harbinger of the Storm, and Master of the House of Darts, are published by Angry Robot, worldwide.
Her short fiction has appeared in a number of venues, such as Interzone, Clarkesworld Magazine, Asimov's, and The Year's Best Science Fiction.
She lives in Paris, France, in a flat with more computers than she really needs, and uses her spare time to indulge in her love of mythology and history–as well as her love of cooking (the recipe page can be found here).
As a Franco-Vietnamese, Aliette has a strong interest in Ancient Vietnam and Ancient China, and will gladly use any excuse to shoehorn those into her short or long fiction.
A more extensive biography is available here, and a list of her fiction can be found here.
In the resources section, you will also find Aliette's schedule and her list of essays on science, culture, cultural appropriation and other genre-related stuff.
---
Here is a random excerpt from Aliette's free online fiction (click on quote to refresh):

I knew something was wrong with the child as soon as his father brought him to me.

He was perhaps four, five years old, and everything about him was high-born Mexica: his tunic of cotton embroidered with leaping deer; his skin the colour of cacao bean; his hair as dark as congealed blood. He lay on the reed mat in my temple, shivering; his feverish eyes turned to me and yet did not see me.

That was not what made the hairs on my nape rise.

Read more.



from "Safe, Child, Safe", Talebones
---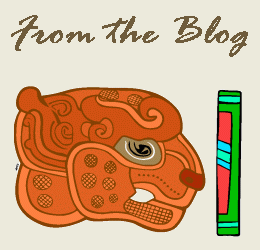 2 November 2013, 7:34 pm
In case you had any doubt, not much writing is happening–snakelet is a bit of a full time job… Desultorily planning my novel (I know how to fix my plot problem, I just don't have the time to tackle the chapter–each time I sit down too write there's a scream from the bedroom…).
---
Original Picture Credits
Portrait: Ines de Bodard
---